Product Description
Hoverboard – Self Balancing Electric Scooter with Bluetooth and FREE Cary Bag – Now with FREE Delivery



Please note our Hoverboard Electric Scooters have the correct safe British Standard UK plug.
With all the publicity regarding safety these Hoverboard Electric Scooters are receiving at the moment, we would like to make clear the following.
Our Hoverboard Electric Scooters have the correct British Standard Fused UK plug and we also have all the correct European test documentation including, CE Certificate of conformance, EMC Test Report,  FCC Test Report, FCC Verification of Conformity also copies of the electrical test reports including the RoHS Test Report and  RoHS Certificate of Conformity. We will be pleased to provide copies on request.
The HOTTEST MUST HAVE product



Loved by celebrities and sports stars, you have probably seen video's of then using them, Hoverboard Electric Scooters were once only available to people on a sports stars salary, but now we offer them to you at a price you can afford.
If you have not yet tried one of these remarkable Hoverboard Electric Scooters you don't know what you are missing. These Hoverboards are so intuitive to ride its almost seems they can read you thoughts. Once you have mastered the basics, whether it is go forward, turn right or left, stop or go back this Scooter just seems to do what you want just by you thinking about it.
How does it achieve this?
Without getting too technical there is a lot of the latest technology in these Hoverboard Electric Scooters including Gyro's, Pressure Sensors, Powerful Brushless motors, High capacity Lithium Battery and a powerful micro processor to make them all work together. While you are riding the Gyro's and pressure sensors are monitoring your every movement, by continually analysing these tiny movements the Hoverboard Scooter makes small adjustments to both bring the scooter under you control and execute your manoeuvre. For example when you want to stop, the Hoverboard monitors any movement which would cause the Hoverboard to be out of balance and instantly adjusts the position of the scooter to bring it back into balance, this happens so quickly you don't even notice it is happening. Likewise when you want to go forward you simply lean forward and instead of simply falling over the Hoverboard matches it's speed to keep you in balance, therefore the more you lean forward the faster you go, when you want to stop simply stop leaning forward and stand up its as simple as that.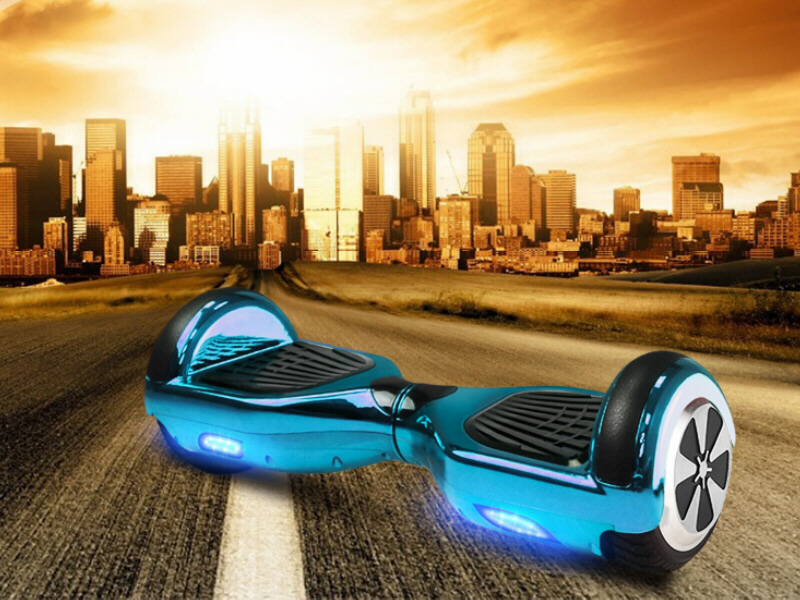 Core Strength
You may be thinking "isn't this Hoverboard electric scooter just going to make kids lazy", well frankly anything that gets out kids out in the fresh air and off their phones and play stations has got to be a good thing. You may feel that using these balance scooters does not provide any exercise but they are not totally negative on the exercise front, due to the fact you need to constantly maintain your balance they are great at developing your Core Strength and improving your balance which not many activities, that are so much fun, can actually achieve. Maybe that's why footballers are so fond of them.
Whether you use one simply for fun or as an economical and convenient mode of transport, Hoverboard scooters make everybody smile.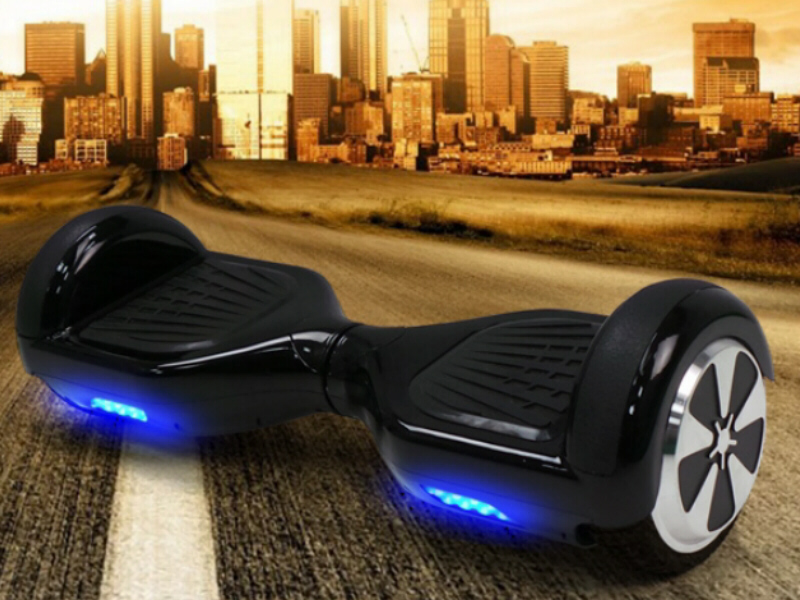 Also knows by various other names such as Hoverboard, Balance Board, Smart Scooter, MonoRover, Mini SegWay, SwegWay, Drift Board. Drift Scooter these are all basically the same type of scooter.
Watch out for illegal and unsafe counterfeit UK plugs

As highlighted on the BBC ONE Watchdog consumer program 15/10/2015, many of these scooters on sale are supplied with illegal and unsafe counterfeit UK power plugs, these plugs are not fused which is a fire risk and the terminals are too close to the edge of the plug risking a dangerous electric shock particularly for little fingers. Rest assured that the power plugs supplied with our scooters are fully conform to the UK British standard are fused and are safe.
Hoverboard Electric Scooter Highlights
Two powerful 300W 36V motor for speeds of up to 15 km/hour. (depending on weight, terrain, etc)
Environmentally friendly
Powerful 36V rechargeable Lithium Iron battery, charges within 2 hours via mains power supply with legal UK BS plug
Travel Distance 15 to 20km with low power indicator
LED Lights
Remote control for switching on and off plus setting modes and operating Bluetooth interface
Extremely quiet motors
Wear and tear resistant finish
Free Cary Bag
Slip resistant foot grip
6 Months UK based warranty on this scooter
Included in the Box

Hoverboard Self Balancing Electric Scooter
UK Fast Battery charger for mains power with legal UK BS plug
Remote Control
User manual
Carry Bag
Hoverboard Electric Scooter Dimensions/Specs
Speed: 10/12 Kh
Power: 600W
Range: 15 – 20 KM with Low Battery Protection
Size: 584 x 186 x 178 mm
Platform height: 110 mm
Tyre Size: 170 mm
Tyre Type: Puncture proof
Ground clearance: 30 mm
Battery: Lithium-ion 36V 4400mAh
Charge time: 2 Hours
Fast Charger: AC 100/240V 50/60 Hz with legal UK BS plug
Recommended Max rider weight 100kg
Weight: approx. 9.5 kg
6 Months UK based warranty on this scooter
Hoverboard Electric Scooter Required to use:
This Hoverboard Electric Scooter just needs charging before use.
Item Condition
All the models, accessories and spares we sell are brand new and unused in the original manufacturers packaging and the latest specification.
We do not sell customer returns, factory seconds, reconditioned or old specification items.
By buying from RC-Hobbies you can be sure of getting the genuine product.
Beware not all sellers are the same.
About Us
Welcome to RC-Hobbies.co.uk
We at RC Hobbies are enthusiasts and have used our experience to carefully select what we to believe to be the best products in their range. Before we offer items for sale on this site we thoroughly test them to make sure they work properly and that they are robust and reliable. We also take them to clubs to get the opinion of people who really know. Only if we are totally satisfied do we offer them here.
We only sell models we would buy ourselves
We only sell models from quality manufacturers
We do not sell copies
We only sell models with full spares backup
When you buy an item from RC Hobbies you can be confident in your choice.
We are very happy to offer help or advice particularly on our more technical items.
Just contact us on the numbers below, ask for Neil or Oliver.
Shipping
We aim to ship all orders for next working day delivery when chosen.
The shipping cost is calculated at the checkout.
Combined shipping charges apply so when ordering several items you only pay one delivery charge making further savings.
Payment
We accept payment by Credit/Debit card or PayPal.
Please note you do not need a PayPal account, you can use your Credit/Debit card as a PayPal guest.
Contact Us
RC-Hobbies.co.uk
e-mail: sales@RC-Hobbies.co.uk
Telephone: 07748 900004